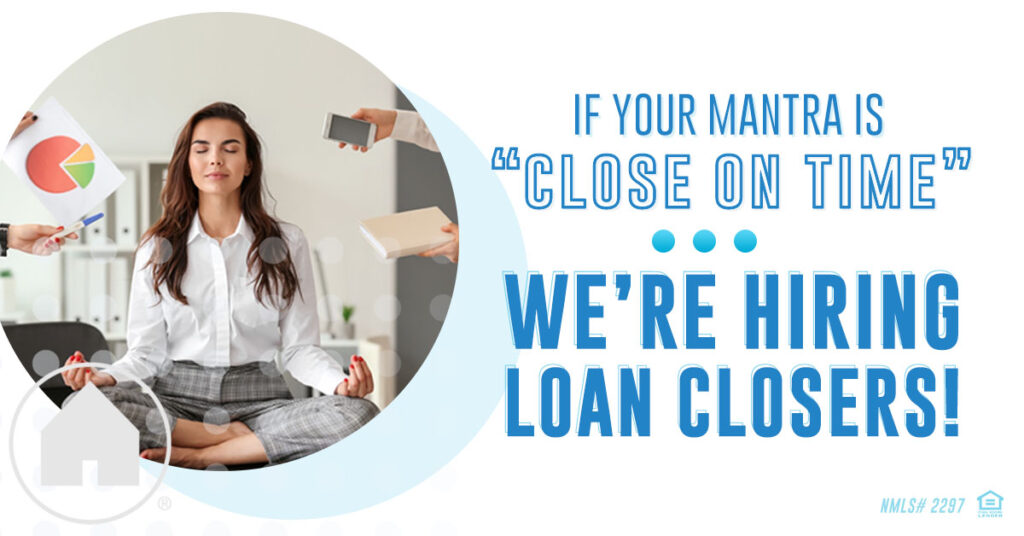 Join the Network!
Work from Anywhere with Flexible Hours!
Network Funding, LP offers a competitive salary with bonus and benefits for our team members, as well as remote work and flexible schedules for the current work environment. We understand how important it is to have a highly qualified Closing Staff in order to implement the successful execution of the loan file flow. We strive to hire, develop, and retain the top Closers in the Mortgage Industry in order to provide our customers with the best experience possible.
Network Funding, LP is a Family-Owned, Family-Focused Mortgage Company with a heart. It was started in 1998 and is based in Houston, Texas. Network Funding's mission is to revive the American Dream of owning a home by serving every client with integrity, keeping the process simple, and getting the job done on time.
JOB DESCRIPTION:
Responsibilities in this role include, but are not limited to
Familiar and experienced with closing loans
Accurately prepares loan documents for closing in a timely manner
Maintains compliance with TRID and all Regulatory guidelines.
Clears closing conditions for files prior to funding.
Works with the Shipping and Post Closing department to clear investor conditions.
Balances CD with settlement agent prior to release to borrower.
Maintains professional and positive contact with customers and the public, encouraging solid relationships to enhance the overall customer satisfaction
Maintains well organized customer files to ensure loans are completed in a timely and efficient manner.
Strives to be innovative and forward thinking in order to fine tune mortgage processes that will result in a higher level of customer service and to develop confidence
QUALIFICATIONS:
3+ years of residential mortgage closing experience required.