We all need a little perspective on today's mortgage rates…
This week at the Network, Rich Jefferson brought the heat to remind us that while rates are rising, historically speaking… meh.
FREE Business Plan Builder!
See how we coach our people to do more business by building plans for referral partner success!
There's no denying that this is a tough time for the mortgage industry. Rates are rising. It is all over the news, and everyone is scared the sky is falling.
But… History.
Here's the chart rich shares in his video this week: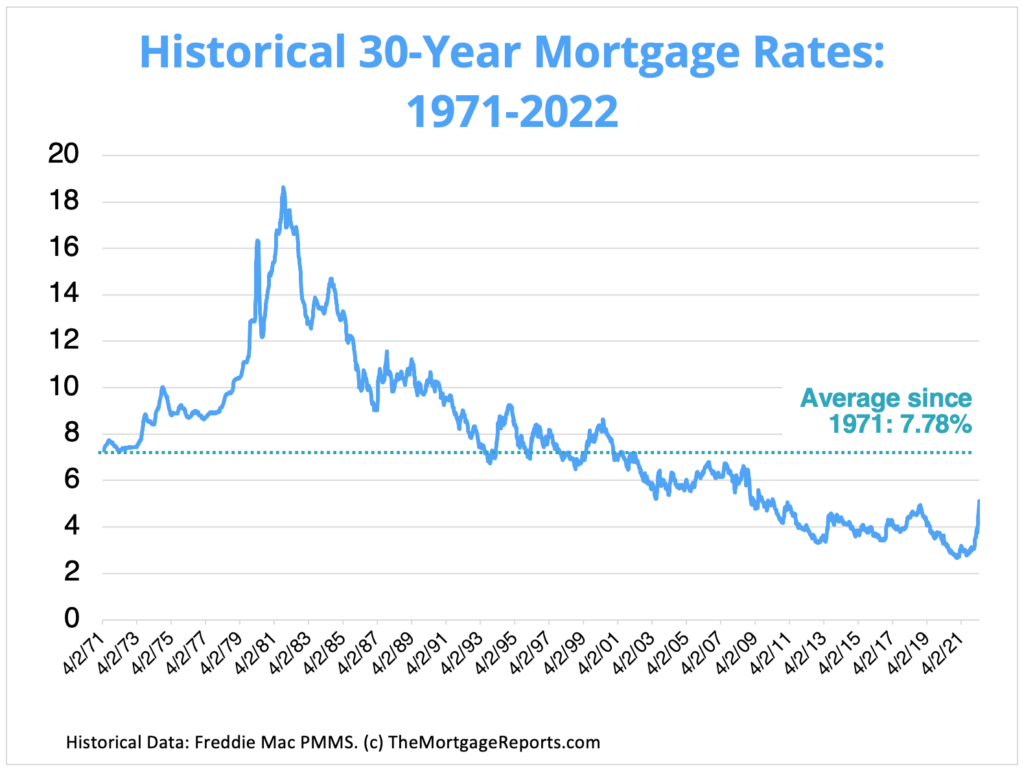 Yes, Rates are rising. Yes, it hurts right now. But yes, you can learn to sell around it and adapt with the market.
Get perspective.
Rich Jefferson and all the leadership at Network Funding bring our Loan Officers perspective every day at The Network through our internal communication platform. If you want a peak behind the curtain to see how we're pushing our people to grow even in a down mortgage economy, reach out to set up some time to chat!
Want More Rich?
See how messages just like this help our best loan officers grow 20% every year at Network Funding.