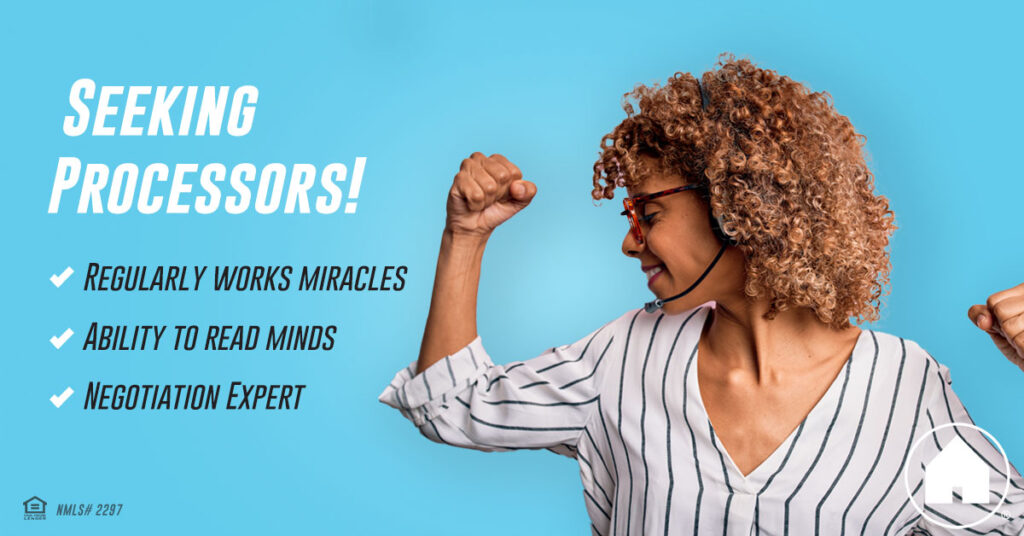 Join the Network!
Work from Anywhere with Flexible Hours!
Network Funding, LP offers a competitive salary with bonus and benefits for our team members, as well as remote work and flexible schedules for the current work environment. We understand how important it is to have a highly qualified Processing Staff in order to implement the successful execution of the loan file flow.
Network Funding, LP is a Family-Owned, Family-Focused Mortgage Company with a heart. It was started in 1998 and is based in Houston, Texas. Network Funding's mission is to revive the American Dream of owning a home by serving every client with integrity, keeping the process simple, and getting the job done on time.
JOB DESCRIPTION:
Responsibilities in this role include, but are not limited to
Support multiple originators through all phases of the loan process
Organize and prepare loan files for Underwriting based on a clear understanding of the documents required and in a timely manner
Daily management of pipeline and closing date
Communicate clearly and professionally, both verbally and in writing, with originators, borrowers and peers
Submit files to Underwriting and Closing
Work closely with Underwriters and Closers to ensure requirements are met
QUALIFICATIONS:
Excellent verbal and written communication skills, detail oriented, ability to multi-task, prioritize and manage time in a fast paced environment.
Skilled at working with urgency and deadlines, handling confidential and time sensitive material with professionalism and integrity, to ensure turnaround times meet requirements.
Ability to identify inconsistencies and problem solve with minimal direction.
Excellent customer service skills with the ability to foster positive relationships with customers and co-workers are required.
This position requires team player approach, patience, positive attitude, strong work ethic, analyzing skills, reading/proof reading skills, customer service, planning/organization, math aptitude.
REQUIREMENTS:
5 years experience processing Conventional, FHA, VA and USDA loans, required
Experience processing Bond, Down Payment Assistance and Non-Conforming Conventional loans, preferred
Experience with DU/LPA/GUS